'The true pursuit of happiness': BMW of Bridgeport Client Advisor, Volkan Gok, becomes US citizen
The day before Independence Day will forever mark a special anniversary for the group of Connecticut residents who became naturalized U.S. citizens Wednesday afternoon in Hartford.
Sixty immigrants stood behind home plate at Dunkin' Donuts Park as the gates opened and the early evening Yard Goats crowd filed into the stadium. The soon-to-be naturalized citizens smiled and waved handheld American flags as Mayor Luke Bronin, U.S. Sen. Richard Blumenthal and Connecticut Lt. Gov. Susan Bysiewicz congratulated them on achieving American citizenship.
"Nothing could be more American than the Fourth of July, baseball and immigration," Blumenthal said. "We are a nation of immigrants, and we are proud of it."
For 34-year-old Volkan Gok, moving from Istanbul to the United States meant finally having freedom.
He had to learn English when he immigrated 11 years ago, but the BMW Client Advisor said the opportunities outweigh the challenges. He sometimes imagines the lives his future children will be able to have.
"It's the true pursuit of happiness," Gok said.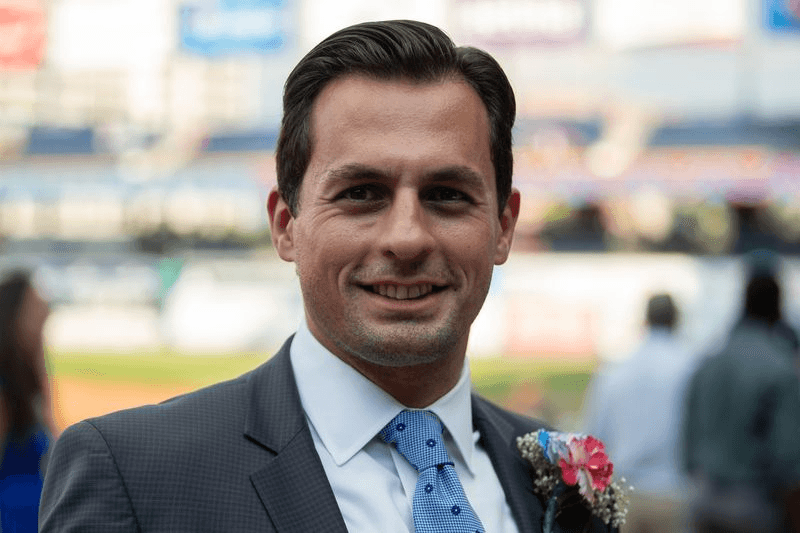 HARTFORD, CT – 07.03.2019 – Hartford Yard Goats Naturalization – Volkan Gok was part of a group of 60 people from 31 countries that became American citizens at a naturalization ceremony on Wednesday evening before a Hartford Yard Goats game at Dunkin Donuts Park. – DANIEL SHULAR | [email protected] (Daniel Shular / Hartford Courant)
Gok began the naturalization process about eight months ago. He said he wasn't planning to be naturalized so close to the Fourth of July, but the coincidence made the ceremony extra special.
"It puts a very nice meaning on this day," he said.
Gok will join around 75,000 other immigrants in completing naturalization during the Fourth of July weekend. The government is holding hundreds of similar ceremonies across the country this weekend. This is the second year in a row the Yard Goats have hosted a naturalization ceremony at Dunkin' Donuts Park.
Source: Hartford Courant | Slade Rand, Lydia Gerike, and Shannon Larson