WORLD PREMIER: 2020 X5 M50I AND X7 M50I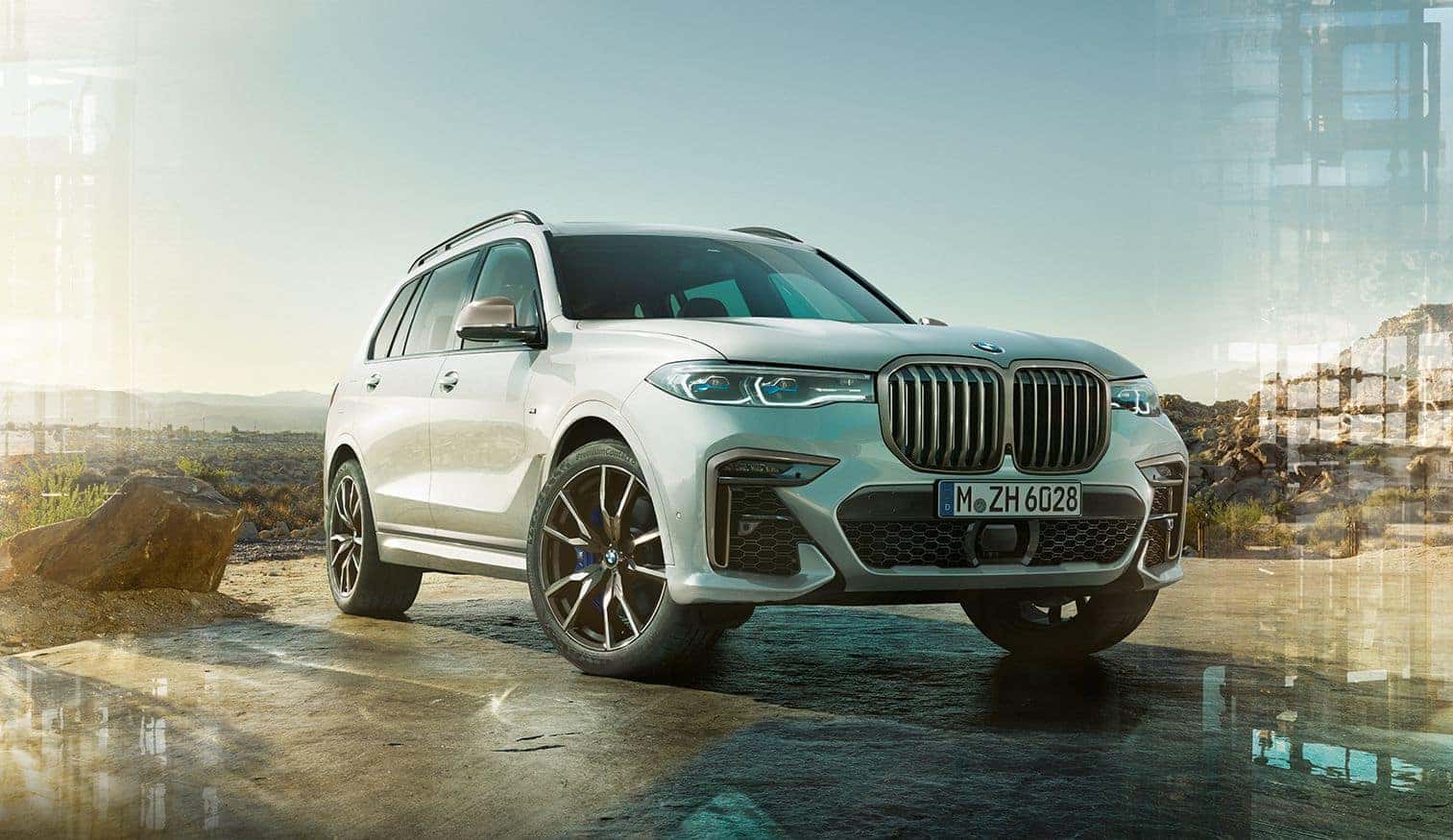 New top-performance motorisation for Sports Activity Vehicles in the top class and luxury segment, in the form of a V8 engine with BMW TwinPower Turbo technology, featuring an output of 390 kW/530 hp and model-specific suspension technology complete with M sports differential – resulting in a new dimension of superior performance.
The two new top models in the BMW X family exude a supreme presence with a corresponding performance. Their concentrated power is generated by the new 8-cylinder petrol engine – based on BMW TwinPower Turbo technology with a maximum output of 390 kW/530 hp – built into both the BMW X5 M50i (fuel consumption combined: 10,7 – 10,5 l/100 km; CO2 emissions combined: 243 – 238 g/km) and the BMW X7 M50i (fuel consumption combined: 11,1 – 10,9 l/100 km; CO2 emissions combined: 252 – 248 g/km) models. More than ever before, these new top-flight engines underline the sporty nature of the latest generation of the original Sports Activity Vehicle (SAV) – and the first BMW X model in the luxury segment. Both models combine the V8 engine with the intelligent BMW xDrive all-wheel drive system and a model-specific suspension technology, developed with expertise from BMW M GmbH.
The new V8 engine responds with great sensitivity to every movement of the accelerator pedal. The engine already generates its maximum torque of 750 Nm at 1 800 rpm – and it remains available up to an engine speed of 4 600 rpm. Accordingly, the power output is as strident as you would expect it to be. The maximum value of 390 kW/530 hp is activated between 5 500 and 6 000 rpm. As a result, the new BMW X5 M50i is able to accelerate from zero to 100 km/h in 4.3 seconds. The new BMW X7 M50i completes its standard sprint in 4.7 seconds.
The new BMW X5 M50i and the new BMW X7 M50i will be produced from August 2019 at the BMW plant in Spartanburg in the USA and will be available from autumn 2019.
Source: Press BMWGroup