Re-Designed X6 Crossover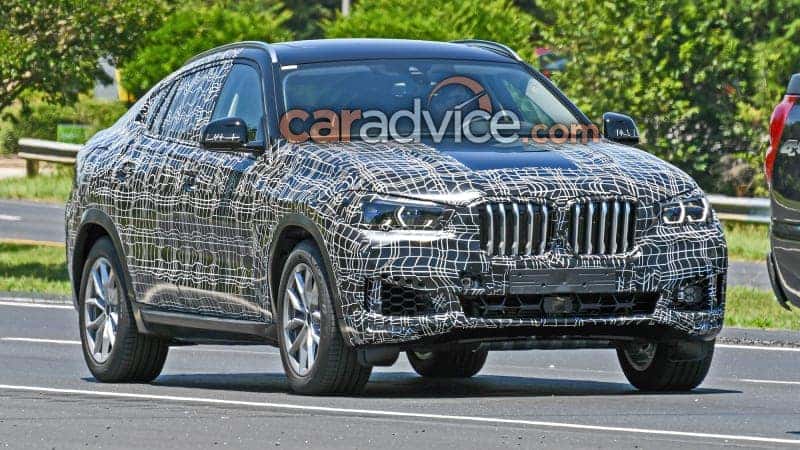 The new-gen BMW X6 has been spied for the first time this week during development testing near the company's Spartanburg manufacturing facility in California.
Despite being almost completely covered in a black-and-white wrap, it's pretty clear that the new X6 will combine design elements from its recently-overhauled X5 sibling and the smaller X4 coupe.
Up front is an imposing face similar to that of the X5, while the tapered roofline and coupe-style tailgate treatment look similar to the new-generation X4.
Compared to the version currently on sale, the new X6 will get slimmer LED tail-lights – a similar change was made to the X4 – and it should also feature all the latest and greatest driver assistance and infotainment technologies from the Bavarian marque.
Expect a suite of semi-autonomous systems as seen in the new X5, along with the updated digital instrument cluster and central infotainment display running BMW Operating System 7.0 as per the X5 and 8 Series.