Compare the X5 vs Competitors
Purchasing a car is a big commitment, so it's important to weigh all the competition against each other. Comparing vehicles like this can give drivers an added sense of certainty behind their final decision. Ultimately, you'll find the BMW X5 outshines similar SUVs like the Porsche Cayenne, Mercedes-Benz GLE, and Audi Q5 across multiple categories, making it the best choice for you. Contact our staff for more information about the BMW X5 and browse our available inventory online today!
BMW X5 vs Porsche Cayenne Near Bridgeport, CT
Safety can be one of the most important factors in purchasing a vehicle. You want to be sure that no matter what happens on the road, your car is keeping you safe and alert. The BMW X5 comes standard with lane-keeping assistance, automatic braking, a blind spot warning, and pedestrian detection. The Porsche Cayenne does not come standard with these features, with only some trims featuring blind spot warning and lane-keeping assistance.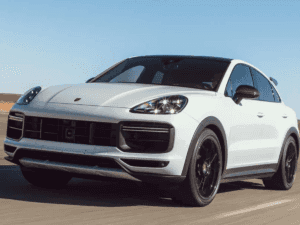 BMW X5 vs Mercedes-Benz GLE Near Bridgeport, CT
A car's fuel economy can save a driver thousands of dollars if they make the right choice in a car. Across a vehicle's life, you'll drive it for tens of thousands of miles, so being able to go even a bit further without having to stop can make a big impact. The Mercedes-Benz GLE will offer drivers 19 MPG in city conditions according to the EPA, which, combined with its highway estimate, gives an average of 23 MPG. The BMW X5, on the other hand, will reach 21 MPG in the city and 26 MPG on the highway, saving you plenty of extra stops at the gas station.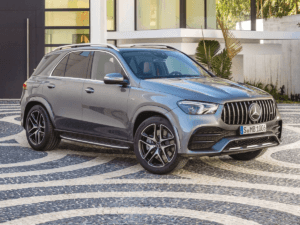 BMW X5 vs Audi Q5 Near Bridgeport, CT
A car is nothing without its engine, so a car's horsepower and other engine specifications can make or break its value. From its 2.0 L, 4-cylinder engine, the Audi Q5 will put out about 201 horsepower. This allows the Q5 to tow a maximum of 4,400 pounds. On the other hand, the BMW X5's 3.0 L, 6-cylinder engine reaches a hefty 335 horsepower, and up to 7,200 pounds of towing capacity. This significant difference in engine strength leaves the X5 a clearly better choice, never leaving a driver to question if their car is powerful enough.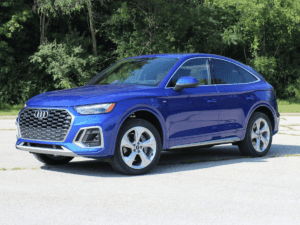 Shop the BMW X5 and Apply for Financing Near Bridgeport, CT Today
Ready for the X5? Shop the BMW X5 and all other new BMW vehicles at BMW of Bridgeport today. You should also value your trade-in online today, so you can get a sense of how much your current vehicle could save you. If you're considering financing your car, you should apply for financing with us through our website. We offer great rates when you finance your BMW with us, so apply online and you could even get pre-approved! Contact our staff for more information about the BMW X5 today.
Shop Now