Compare the X3 vs Competitors
Today's luxury SUV market is full of choices, and it's important for drivers to be sure that they're getting a vehicle that checks every box they need. The Porsche Macan, Mercedes-Benz GLC, and Audi Q3 are all high-quality, luxury SUVs, but the BMW X3 will give drivers the best quality they can find. Keep reading to compare these vehicles and see what you think. Interested? Browse our available BMW X3 inventory online today. Contact our sales team for more information about how to make the X3 yours.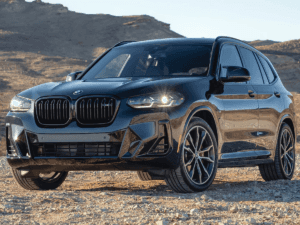 BMW X3 vs the Porsche Macan Near Bridgeport, CT
On the face of it, the BMW X3 and Porsche Macan have similar engines. Both have a 2.0 L 4-cylinder engine with an automatic transmission. However, the X3 pulls ahead in fuel economy. The Macan will offer drivers a combined EPA estimated 21 MPG, averaging from 19 MPG in the city and 25 MPG on the highway. The X3, on the other hand, sits at 23 MPG in the city and 29 MPG on the highway, for a combined MPG of 25. This advantage in fuel economy means you can spend more time driving and enjoying your X3 instead of searching for the next gas station.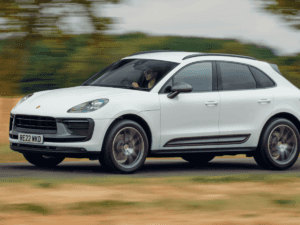 BMW X3 vs the Mercedes-Benz GLC-Class Near Bridgeport
A car's safety features are an essential consideration when choosing your car. Modern cars especially can incorporate technological innovations that can make you much safer on the road, giving you a little extra peace of mind on the highway. The BMW X3 outstrips the Mercedes-Benz GLC with some important safety and convenience features, notably with standard lane-keep assist, pedestrian detection, and a more precise low tire-pressure warning system.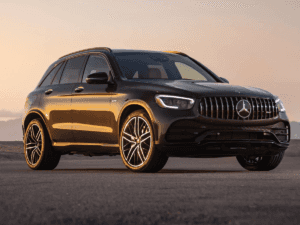 BMW X3 vs the Audi Q3 Near Bridgeport, CT
Horsepower is one of the most valuable pieces of information a driver can get when choosing their vehicle. This is because your engine's strength dictates much of the overall driving experience of your car. With this in mind, the BMW X3 is clearly ahead of the Audi Q3. The X3 offers at its base trim level 248 horsepower, with available trims up to 382. The Q3 on the other hand only reaches 228 horsepower at its most premium trim, and 184 at its entry trim.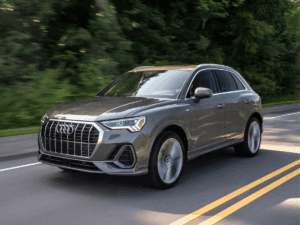 Shop the New X3 and Finance Your Car Near Bridgeport, CT
Does the X3 sound like the SUV for you? Shop the X3 at BMW of Bridgeport and reserve yours today. You should also consider getting a quote on the value of your current vehicle as a trade-in. Trading in your old car could save you thousands on your X3, especially if you've been keeping it in good condition with regular maintenance. Be sure to apply for financing online to get pre-approved for a plan before even coming to the dealership, and contact our sales team for more information today!
Shop Now