2022 BMW i4 Revealed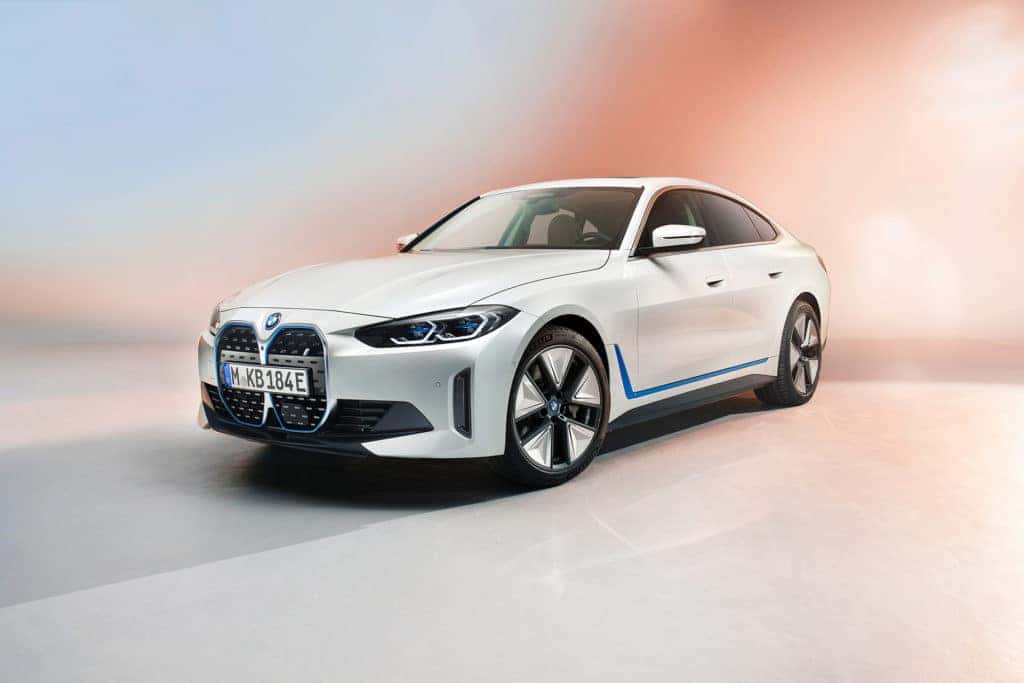 The 2022 BMW i4 EV will have a 300-mile range and up to 530 horsepower.
The vehicle, along with the electric 2022 iX SUV, will be out early next year.
Both vehicles are part of the BMW Group's plan to have 50 percent of its global sales be electric by 2025.
During its annual BMW Group conference, the German automaker unveiled the production version of the 2022 i4 electric sedan. While much of the market is focusing on electric SUVs, it's refreshing that BMW is bringing essentially an electric 4-series to the EV world. Still, for those hoping to sit higher and have a bit more cargo room, BMW has you covered with the upcoming 2022 iX electric SUV. Both vehicles are expected to be available sometime early next year, part of the automaker's plan to have 50 percent of its annual global sales be from fully electric models by 2025.
The 2022 i4 Gran Coupe will come in multiple trim levels, with the top end of the line making 530 horsepower and targeting an EPA-estimated range of 300 miles. That powerplant is expected to push the i4 from zero to 60 mph in about four seconds. BMW says that an M Performance variant will also be available.