The All-New 2017 BMW M760 xDrive. 
In February of 2016 BMW announced the all-new BMW M760i xDrive, the latest addition to the BMW M Performance line-up. With the introduction of the 2017 BMW M760i xDrive, the sixth generation BMW 7 Series adds the first M Performance TwinPower Turbo 12-cylinder to its offerings. The allnew BMW M760i xDrive combines luxurious driving, style, safety and innovative technologies while embodying M Performance dynamics with the integration of the first 12- cylinder gasoline engine with M Performance Twin Power Turbo technology. The BMW M760i xDrive will arrive early in 2017 and MRSP will be announced closer to launch.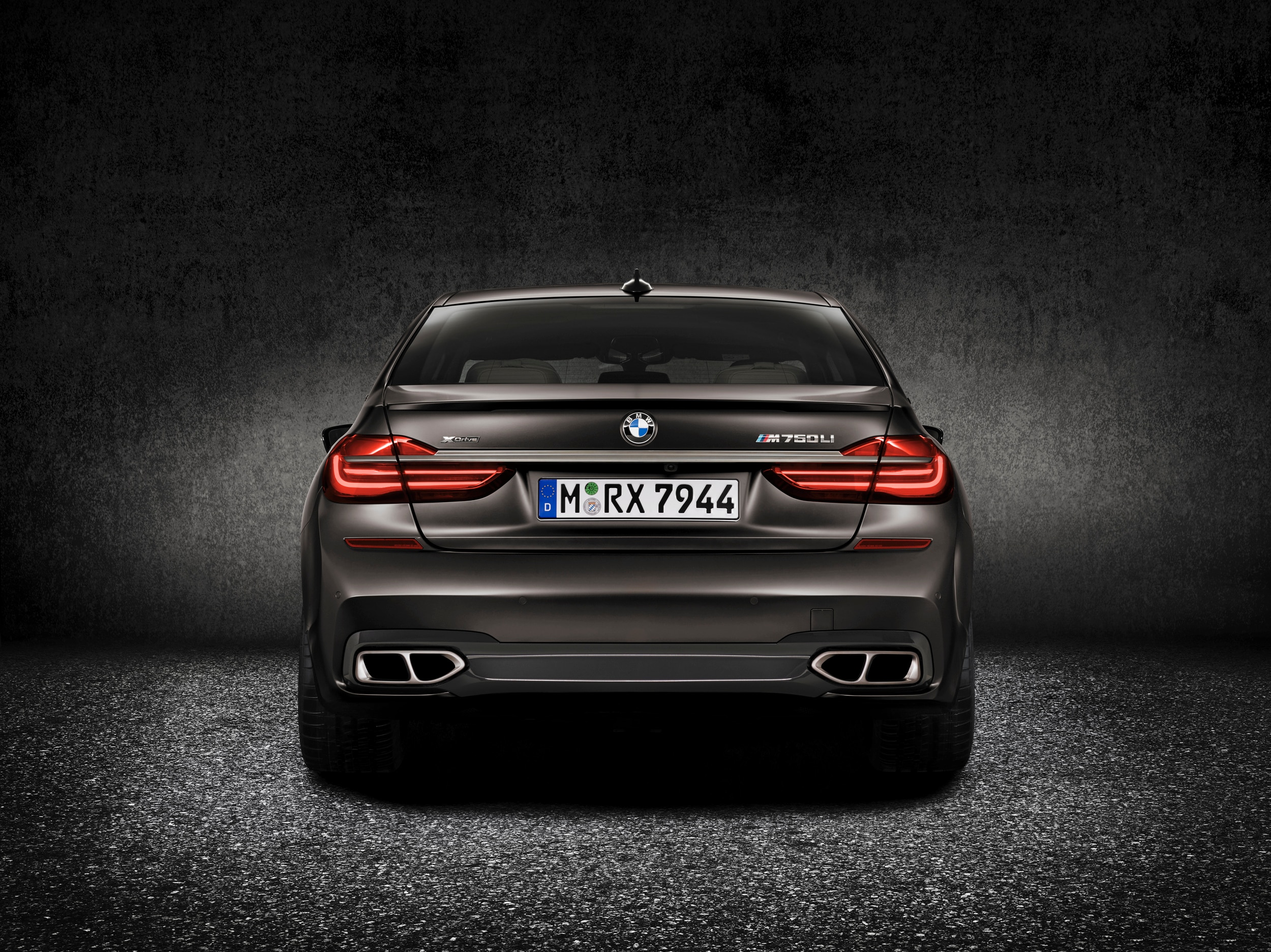 The allure of the most powerful BMW V12 production engine. 
The M Performance TwinPower Turbo 12-cylinder gasoline engine in the new BMW M760i xDrive has a displacement of 6,592 cc, developing 610 hp (preliminary figure) at 5,500 rpm and peak torque of 590 lb-ft from as low as 1,500 rpm. These performance figures enable the luxury sedan to accelerate from 0 to 62 mph in just 3.7 seconds (preliminary figure) and on to a governed top speed of 155 mph. During the development of the all-aluminum block, the engineers focused on maximizing rigidity while also minimizing weight. Using a closeddeck construction combined with bolts holding the cylinder head down on the bed plate of the crankcase, the engine ensures maximum stability on the cylinder liners. Double bolts on the main bearings with an additional connection to the side panels through threaded support bushes and bolts reduce the influence of lateral forces from the crankshaft on the crankcase. Iron-coated aluminum pistons, forged connecting rods assembled using the cracking process, and a forged crankshaft, ensure vibrations and noise are kept to an absolute minimum. In addition, the M Performance TwinPower Turbo 12-cylinder gasoline engine boasts an array of special technical features allowing even better use of the potential provided by the engine's design. M Performance TwinPower Turbo technology and High Precision Injection enable sharp and direct responses to even the slightest movement of the accelerator, a linear torque curve, exceptional efficiency and performance are all special traits of this new V12 engine.